EG-CZ Academy
Season 02




Online video courses:
Eric is back as your personal instructor
10 NEW episodes
Increase the speed, agility and accuracy of your shooting with competition-proven techniques from one of the world's most successful competitive shooters - Eric Grauffel. With his EG-CZ Academy video series, Eric reveals the shooting techniques he's developed and refined over 30+ years of competing in, and winning, multiple divisions in IPSC/USPSA/European competitions. 
The EG-CZ Academy video series has been designed as a valuable collection of lessons that build upon each other, improving and strengthening your shooting skills as you progress from video to video. In each video lesson, Eric breaks down and fully explains his shooting techniques, then demonstrates them on an outdoor training course.
Whether you're a novice, intermediate or advanced competitive/recreational shooter, the information and techniques presented in the EG-CZ ACADEMY video series will help improve your level of skill, and ultimately, your chances of success in shooting competitions or on the range.

EG-CZ Academy
Overview of
Shooting Course

SEASON 02
Eric Grauffel – 9-time IPSC world champion and USPSA/European champion in multiple divisions – highlights, explains and demonstrates his shooting techniques in a series of comprehensive training videos
2 video lessons released each week
1 hour of live recorded Q&A from the first session
Season 2 will start on April 1st, 2023
Only 35 EUR per lesson (complete 10 lesson course for 350 EUR excl. tax)
Shooting on the move sideways, forward & backward, moving targets, swingers sideways & bobbers, Swingers top, Target transitions, Cooper tunnel, Barricades, Training Principles, Hit Factor, Stage strategy, all these topics covered in Season
Season 2 ends at 30th of September 2023
Whether you're a novice that needs a good foundation, or an advanced shooter that wants to propel your shooting skills to the next level, Eric will provide you with the tools you need to achieve your goals.
Register today and begin a journey to level up your game!
Here's what you can look forward to:
About Eric
Eric Grauffel was born in 1979 in Quimper, France.
He is married, has 2 children and speaks French, English & Italian. 

While growing up as an only child, Eric and his Dad spent weekends at the shooting range. In fact, you could say that his shooting career started at the age of 8. Since that time, he's been an avid and enthusiastic shooter. 
His passion for shooting led him to competing at the highest level, where he won national titles in his home country. He also won 8 European titles, several USPSA national titles and 9 world champion titles in practical shooting. Eric is currently the only shooter in the world who has won all of his championship titles consecutively, which were in the 3 main IPSC divisions (Open, Production and Standard).
Eric trains 5 to 6 days a week, with different pistols, to sharpen his skills for all divisions. In addition to being a well-known sport shooter, Eric operates a gun store and custom shop. The EG-CZ Academy has fully open doors on September 1st 2022 where he offers lessons to shooters from all around the world.
Get to know him @ericgrauffel on Instagram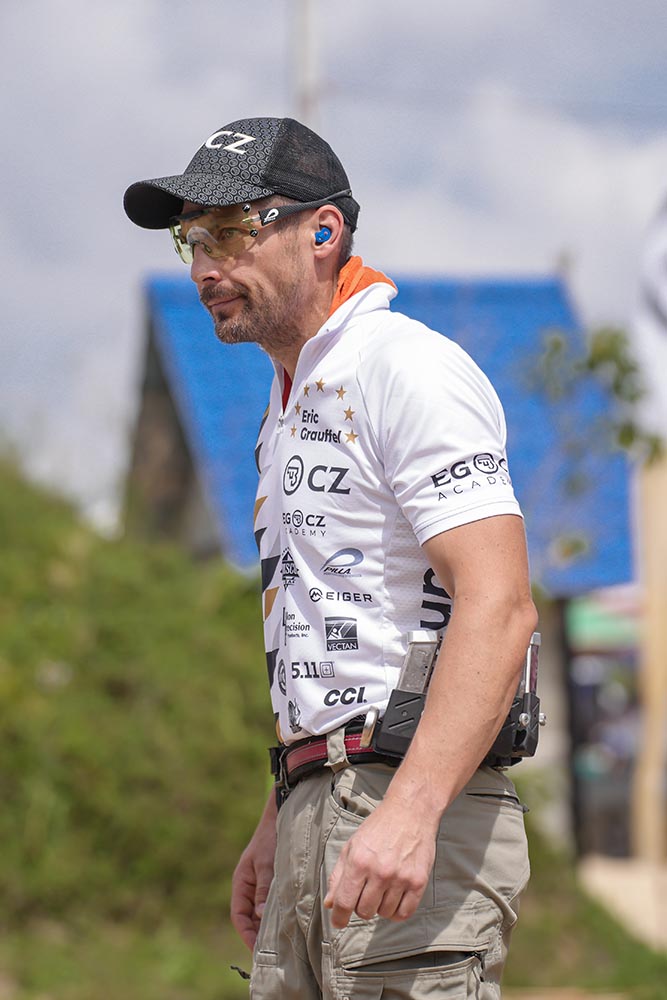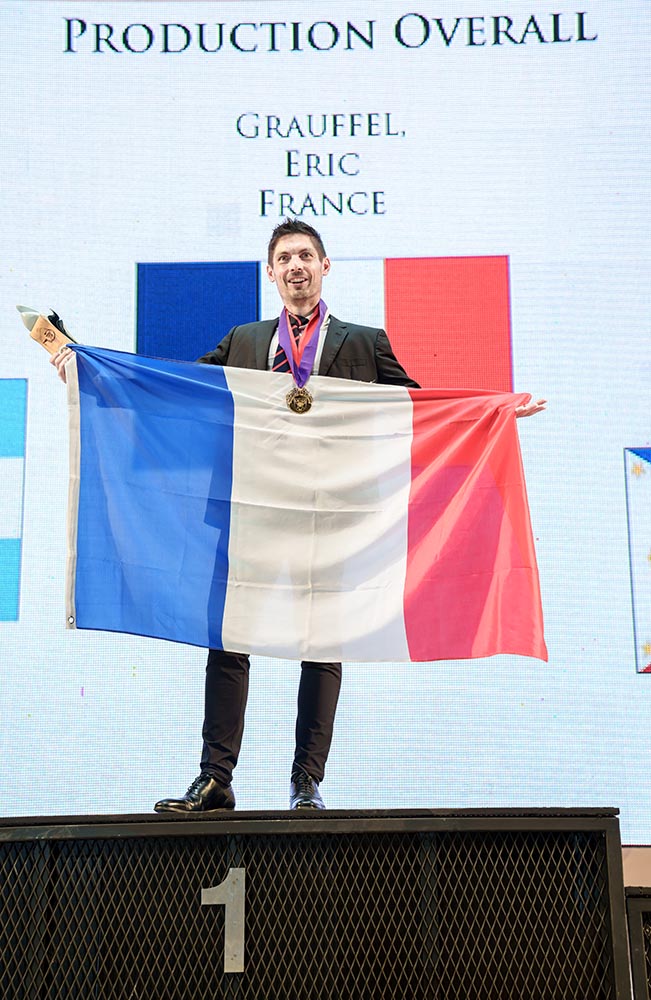 Winner of the 2022 World Shoot in Production Division with Shadow 2 Orange in Thailand.

Winner of USA Pan American Extreme, Florida 2023 

Winner of the French Back to Back Nationals 2022 in Production & Open Divison

Winner of the Czech Euro Open (Production Division) 


Frequently Asked Questions
Is this course right for me?
If you want to improve your shooting skills, whether you're a novice, intermediate or advanced competitive/recreational shooter, this course would be a good choice. But don't take our word for it, check out testimonials from our students to hear what they have to say.

How long will I have access to the videos? 
You have unlimited access to all video courses, until the ending date which is September 30th 2023, as well as all recorded live Q&A sessions with Eric.

I missed the live Q&A session with Eric. Is there a way to access it?
Yes, it can be accessed 24/7 in our online video library, until the ending date of the season, which is September 30th

Can I watch the lessons on any device? 
Yes. The videos will play on all mobile devices, laptops and desktop computers.

In which language is the course?
Season 2 is in English.

Will there be more seasons to come?
Based on the feedback we receive from Season 2 we will make a decision on offering a third season with Eric Grauffel. We might need some feedbacks and ideas on what you would love to hear.

Will there be other instructors in future seasons?
If the decision is taken to proceed with Season 3, additional instructors from the EG-CZ Academy team will be taking part.

If I miss Season 1, or 2, will it be possible to register for the course later this year?
Yes. If you miss the initial launch of Season 2, there will be a second registration group for a combo Season 1 & 2 later this year.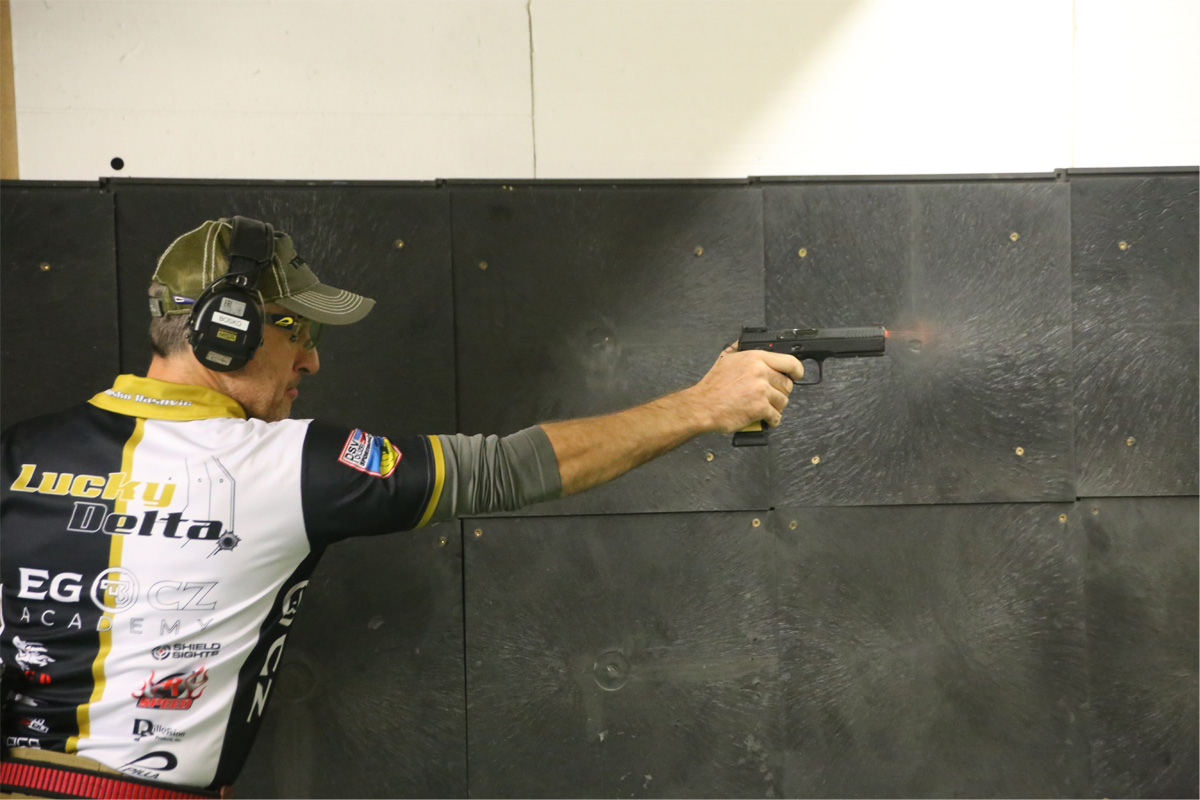 Bosko Rasovic
Eric's techniques are simple, clear and logical. Don't try to be smarter than him, just follow what he says. It might take some time for you to acquire his principles, but once you do, you can enjoy IPSC shooting at the highest level.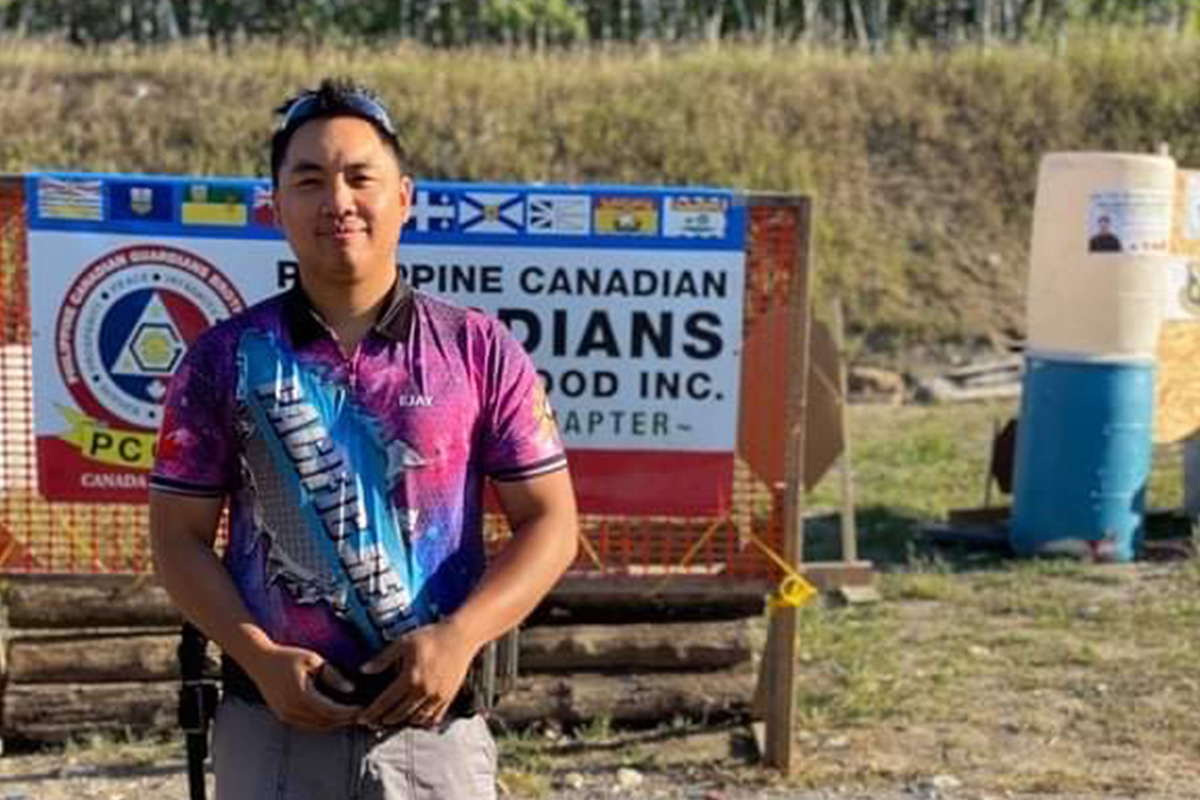 Ejay Ortega
I noticed huge improvements in my performance. Eric's courses included target transitions, movements, stance and draw, and dry fire routines, just to name a few. They were so simplified, it made it very easy for me to apply them on my own. All of them combined really benefited me and showed in my performance during tournaments. I really enjoyed the courses and would like to have more in the future!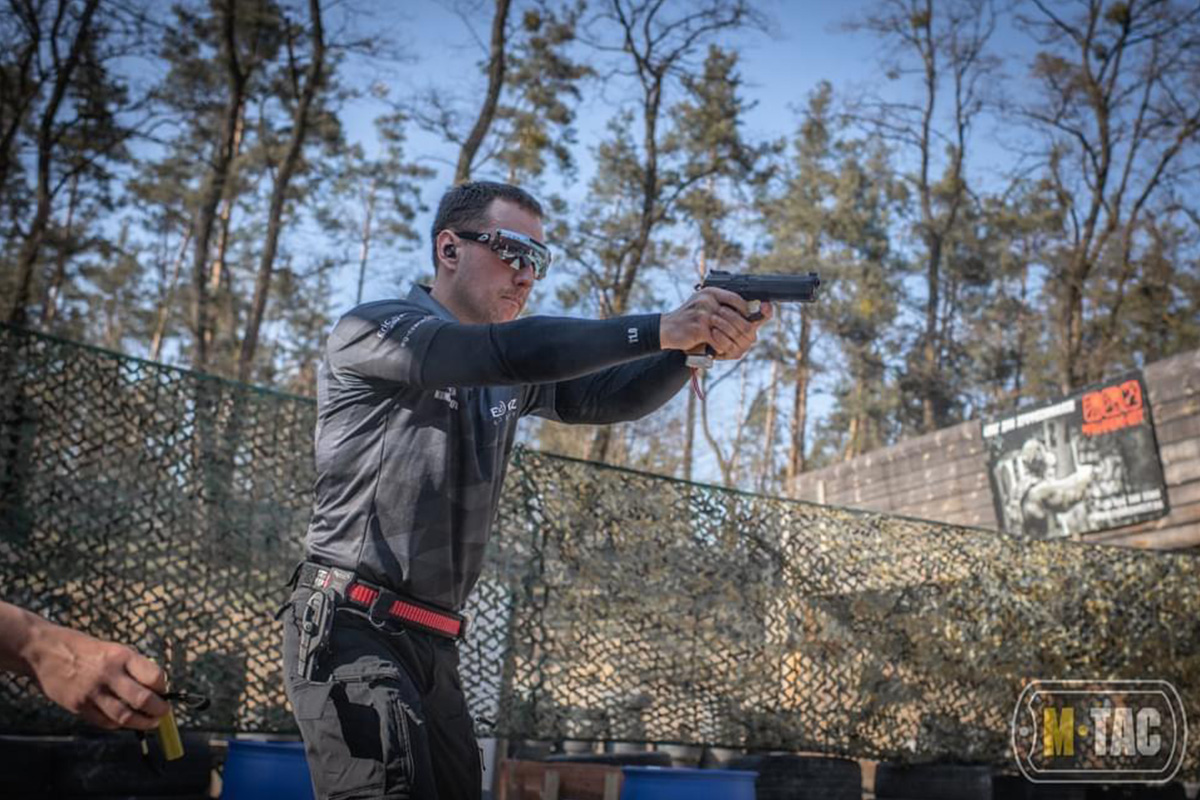 Eugene Kondakov
I have been taking EG-CZ online courses with Eric Grauffel since 2020, and in my opinion, it's the best solution for shooters who want to improve their skills and knowledge. This program has helped me rise from a beginner's level to an advanced shooter. I'm sure that Eric's training system, experience and approach will change your mindset and view 180 degrees. Also, if you have the possibility to participate in the in-person EG-CZ Academy courses, it will be an absolutely unique experience that will push you to your limits.
Video testimonial – Jed Rivilla
Check your inbox to confirm your subscription